Planned Maintenance or (PM) is a necessary component of the management of your medical gas source equipment, as this equipment affects all areas of patient care throughout the facility. NFPA 99, ASSE Series 6000, JACHO, and the manufacturer all require or recommend PM on the equipment. PM on your source equipment is vital to keeping it in good operating condition to keep down time to a minimum. The frequencies of the inspections vary with each type of equipment and usage.
Source Equipment consists of the Medical Vacuum Pumps, Medical Air Compressor System, and Medical Gas Manifolds.
We offer contracts on the equipment and tailor them to meet your needs. We can offer you a basic labor contract or a contract which includes the routine PM parts plus labor.
We work on all of the major brands of medical source equipment.
These systems need to be worked on exclusively by personnel who have successfully completed the NITC Medical Gas Systems Maintenance Personnel Professional Qualifications Standard 6040 course. All MEGSS's field employees are experienced in the function of the medical systems and have this credential.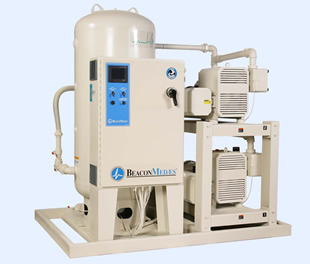 Medical Vacuum Systems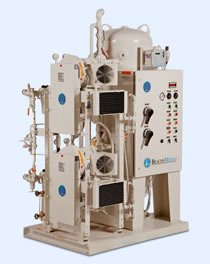 Air Compressor Systems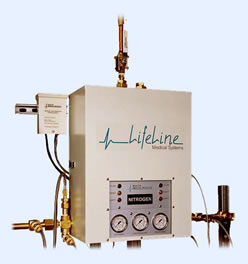 Gas Manifolds